Lehigh@NasdaqCenter Classroom
The Lehigh@NasdaqCenter remote courses enrich the educational experience for Lehigh students by bringing Silicon Valley to Lehigh's doorstep. In addition to intensive, short-format courses offered in San Francisco, founders, funders, executives, and social innovators are live streamed via video conference from the Lehigh@NasdaqCenter to students on campus in Bethlehem, PA. Students learn from industry leaders with real-world experience, and tap into a powerful network in the Bay Area innovation ecosystem.
Featured Fall 2020 Course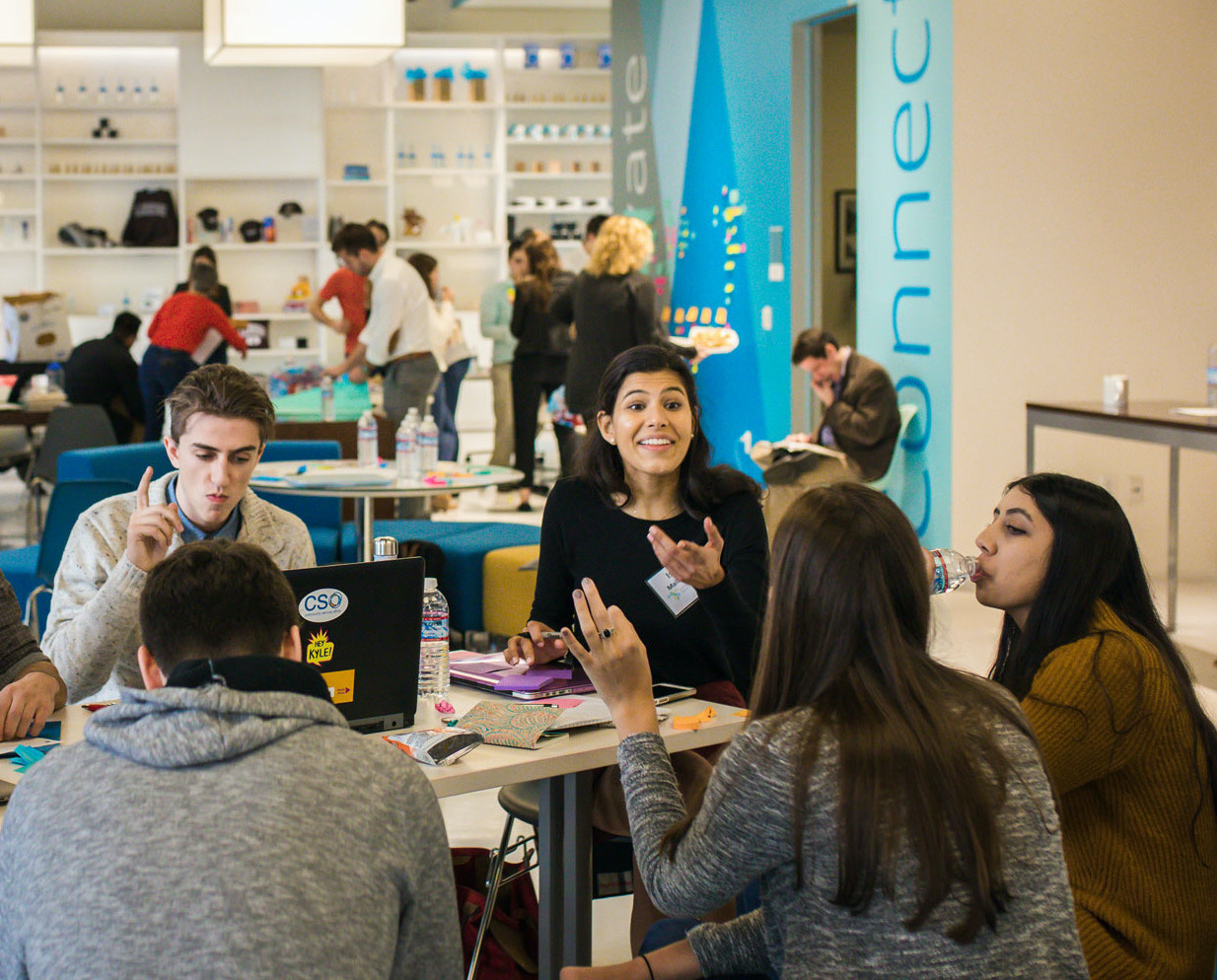 Students dive into contemporary topics such as the fall 2020 course, Investing in Innovation. Taught by Jessica Straus, Kauffman Fellow and Venture Partner at Dundee Venture Capital, this course course focuses on the global innovation ecosystem and its diverse investors, entrepreneurs, nonprofits, public policies, and cultures. Taught in partnership with the Perella Department of Finance in the College of Business, students will learn about the investment models for funding innovation. The course will also focus on the fundamentals of entrepreneurship, business models, and the resources necessary to bring new products, services, and cures to market. Students will come away with an understanding of the history and evolution of investment models, entrepreneurship, and policies that take an innovation from concept to commercialization. The course features regular guest lectures by leaders in innovation investing and entrepreneurship. These dynamic and candid conversations are recorded and produced for the Lehigh@NasdaqCenter Podcast.
Past Lehigh@NasdaqCenter Courses
The Lehigh@NasdaqCenter partners with faculty from all colleges to design and deliver courses that are distinctive to Silicon Valley and leverage connections with entrepreneurial leaders on the west coast. Past courses include: