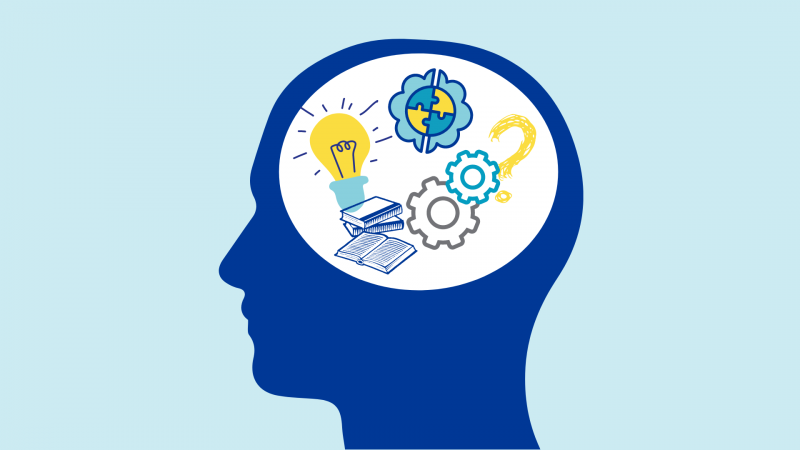 Understand What it Takes to Develop an Entrepreneurial Mindset
By Anh Dinh, Lehigh@NasdaqCenter Research Fellow; Head of Accreditation, University of Hohenheim, Faculty of Business, Economics, and Social Sciences
At last glance, a Google search for the term "entrepreneurial mindset" yielded no fewer than 32.9 million results. Even so, pinning down a precise definition of this increasingly popular concept is hardly simple.
Yet that's exactly what we, as research fellows at the Lehigh@NasdaqCenter, attempted to accomplish in conducting a recent comprehensive literature review and original survey.
This study is important.
Long ago the entrepreneurial mindset stopped being limited to founders and entrepreneurs. Indeed, more and more companies expect employees to adopt and demonstrate an entrepreneurial mindset.
A close look at current job descriptions reflects this trend: About half of all ads for jobs emphasize that applicants display an entrepreneurial mindset. 
Our study explores perspectives among two distinct populations, entrepreneurial founders—previously little researched—and entrepreneurship educators, on the subject of the entrepreneurial mindset. In total, 52 practitioners and educators participated in our Delphi Survey, generating 47 definitions to apply to the phrase "entrepreneurial mindset."
More particularly, our research identified the following attributes—otherwise known as "11 critical dimensions"—found in an entrepreneurial mindset that appear to rank as essential to success.
Opportunity recognition and exploitation
Risk-taking 
Uncertainty and ambiguity tolerance 
Creativity & imaginativeness 
Innovative behavior 
Value creation
Problem solving
Resilience
Self-efficacy
Proactivity
Mistakes and failure competence
The study revealed several surprising findings. For example, success as an entrepreneur depends less on how much knowledge you've accumulated—or even how much formal education and training you've undergone—than it does on your personality, your attitude, and your level of motivation about entrepreneurship.
Founders and educators also maintained different perceptions of the traits that make up an entrepreneurial mindset. For example, educators saw the 11 characteristics as competencies, indicating that an entrepreneurial mindset can be developed through training and education. This understanding suggests that entrepreneurship is largely learned—and, further, that entrepreneurs are made rather than born.
Founders, on the other hand, are more inclined to believe that an entrepreneurial mindset is built from DNA. The qualities required for success, founders reported, are personality traits such as resilience, an acceptance of mistakes, an ability to deal with uncertainty, the stamina to endure ambiguity, and the fortitude to navigate through failure.
These findings expose telling disparities in how founders and educators interpret the concept of an entrepreneurial mindset. As such, they have significant implications for how entrepreneurship should be taught and entrepreneurs, educated.
Our central recommendation? Aspiring entrepreneurs can best learn from experienced, practicing entrepreneurs. Through such an approach, budding entrepreneurs can better cultivate an entrepreneurial mindset—and in the process, unite the benefits of certain desirable personality traits with the advantages of higher education.
What can your organization do to promote an entrepreneurial mindset in the workplace? Here are a few suggestions from our experts:
Create a safe space to experiment, take risks and make decisions.
Focus on the "why"

—

the main purpose of your endeavor and its importance.
Encourage self-motivation.
Offer peer-to-peer trainings and personal development sessions.
And what about you personally, as an individual? How can you develop an entrepreneurial mindset, in a learning setting such as a university or internship, that can enhance your prospects for success in whatever career you choose to pursue?
Embody the three Cs: curiosity, creativity, and critical thinking
Seek exposure to formidable real-world challenges, devise real-world solutions to real-world problems, pit yourself against bare-bones settings with few resources.
Participate in active learning that features hands-on experience and direct application.
Engage in creativity exercises, case studies and field work within deep entrepreneurial ecosystems.
Interact with high-impact entrepreneurs, whether they're appearing as guest speakers at your school or acting as mentors and coaches.
Co-design the learning experience with your professors and other experienced entrepreneurs.
The bottom line: nothing is graven in stone. Even born entrepreneurs can learn to be much more effective entrepreneurs. The entrepreneurial mindset typically evolves over time. Anyone can acquire it. It's never too late. And the best time to start is now.
#     #     #
Anh Dinh holds a Ph.D., from TU Dortmund University and Luis Oberrauch, a Ph.D. from University of Koblenz-Landau in Germany